Renovating bathrooms can be tricky for the common homeowner. There are many areas of focus when doing bathroom updates. When it comes to renovating, it is crucial that you select someone with ample knowledge to do all of your demolition, installation, and any repairs or maintenance along the way. Our handymen at Mr. Fix It take pride in our bathroom renovation abilities, and have the experience and skill needed to get the job done right.
Call 504-302-1436 to book us for a half day, full day, or by the job!
Product Building and Installation
Bathroom renovation can be a cumbersome process with many decisions and projects to create the final product. Our handymen bears the burden for you by building and installing products like cabinets and countertops. We strive to be precise and detail-oriented with every inch of your bathroom during this process to prevent complications or inconveniences after the renovation. Once we have remodeled your custom bathroom, our team will repair sheetrock and polish the overall look with a pristine paint job. You can feel at ease throughout our custom renovating process and remodeling services. You simply dream it, and we make it reality!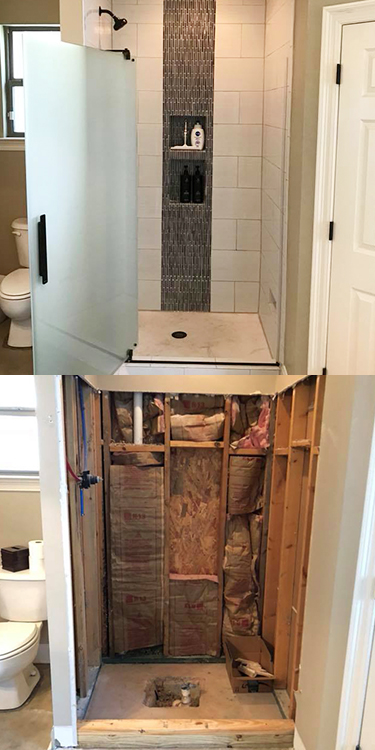 Bathtub and Shower Remodeling
Bathrooms serve as the space for your daily routine, making it an essential part of your home. Bathrooms in particular need the occasional remodeling after years of regular use. No matter your preference, Mr. Fix It in New Orleans can tackle the job and make the ideal bathroom to fit your needs. We gladly take on any challenge whether it's a simple update or a complete room makeover.
Contact Mr. Fix It in New Orleans today to hear more about our bathroom renovation services. Our team of experts looks forward to hearing from you!