Home repairs can be draining both in terms of time and energy. Between work and family, things that should've been fixed around the house months ago just keep getting pushed off. What's more, not many people have the requisite tools or experience to effectively handle repairs. Neglected damages or improper repairs could lead to injury, so it is crucial that you contact someone with the expertise to get the job done correctly. Enter Mr. Fix It – a full-service handyman in New Orleans fully capable of handling home repair and updating!
Excellent Carpentry Services
When you need carpentry services in New Orleans or on the Northshore, Mr. Fix It is here to help. We provide a comprehensive range of services, including decks and deck repair, wood rot repair, window repair, and siding repair. The warm weather of Louisiana offers great opportunities to enjoy the outdoors, but it also opens up the possibility of severe damage to wood and other surfaces due to intense humidity. If you can see damage developing on your deck, contact Mr. Fix It right away. Our work is done in an efficient and effective manner, so you can continue to enjoy your deck as soon as possible! We can also performance gate and fence repair to bolster the security of your home. Our carpentry services are not limited to the realm of repairs, though, as we can also construct custom bookcases and shelving. Flooring, tile, stairs, and much more are all within our areas of expertise. If you have any questions regarding a job you need done, don't hesitate to contact us!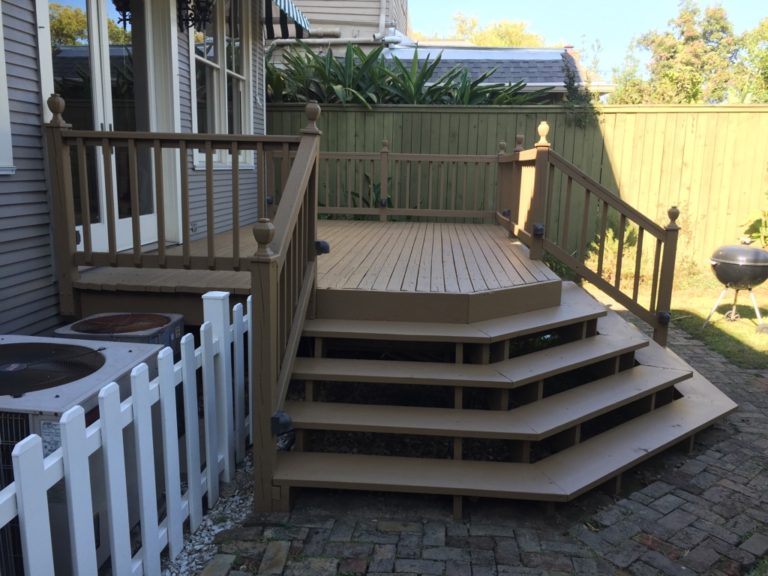 Rely on the Handymen at Mr. Fix It
If you live in New Orleans, Kenner, Metairie, on the Northshore, or in the surrounding areas, don't fret about the the repairs you need performed around your home and call Mr. Fix It. You don't need to waste your time with contractors, repairmen, or painters, as we can take care of everything you need. Our services are geared toward the specific needs of people in South Louisiana. For example, if you need to prepare your house for hurricane season, we can make the necessary upgrades and adjustments to keep you safe through any storms. Let us take the burden of home repairs off your shoulders so you can go about enjoying the best version of your house possible! We look forward to serving you with expert repairs, upgrades, and construction!